Welcome To Mannars Residency
Welcome to Mannars Residency hotel,ideally located in the heart of historical city of Mysore. A place to recharge your energy as you fulfill your days wandering through chartered streets, bestowed rich in culture, regal heritage, traditional festivities, trending shopping options, delightful restaurant dining, local markets selling infamous quality silks and sandal wood incense to fresh fruit and vegetables and handcrafted arts, amongst a parade of other popular tourist attractions.
The hotel is part of a leading chain of lodging and budget hotels in the city of Mysore. Conveniently, transport is available within a 2km radius of the city, offering regular taxis and local buses, located 0.5 km (15 minutes by foot) is Mysore Railway Station. The closest international airport is Bengaluru Airport in the business district of Bengalore, located 148 km (4 hours) on the road.
The hotel offers 42 contemporary furnished guest rooms, Deluxe and Super Deluxe accommodation, with modern amenities, integrated with classic traditional art features in a spacious room at unbeatable budget prices.
Enjoy the luxury of personal hospitality at your leisure, assisted by our friendly and professional staff. We offer hotel shuttle service to and from the international airport in Bengaluru or from domestic airport (on request). We also offer car parking space for your vehicle and 24 hour room service – including laundry service and a doctor on call available from the 24 hour main reception desk.lift facilities are available
Explore Mysore and visit a number of attractions including the royal heritage dwelling of Mysore Palace, Mysore Zoo's exotic wildlife, Jaganmohana Palace, Sri Rangapattana, Krishna Raja Sagara, Balamuri Falls, Nanjana Gudu, Railway Museum and the magnificent view of Chamundi Hills.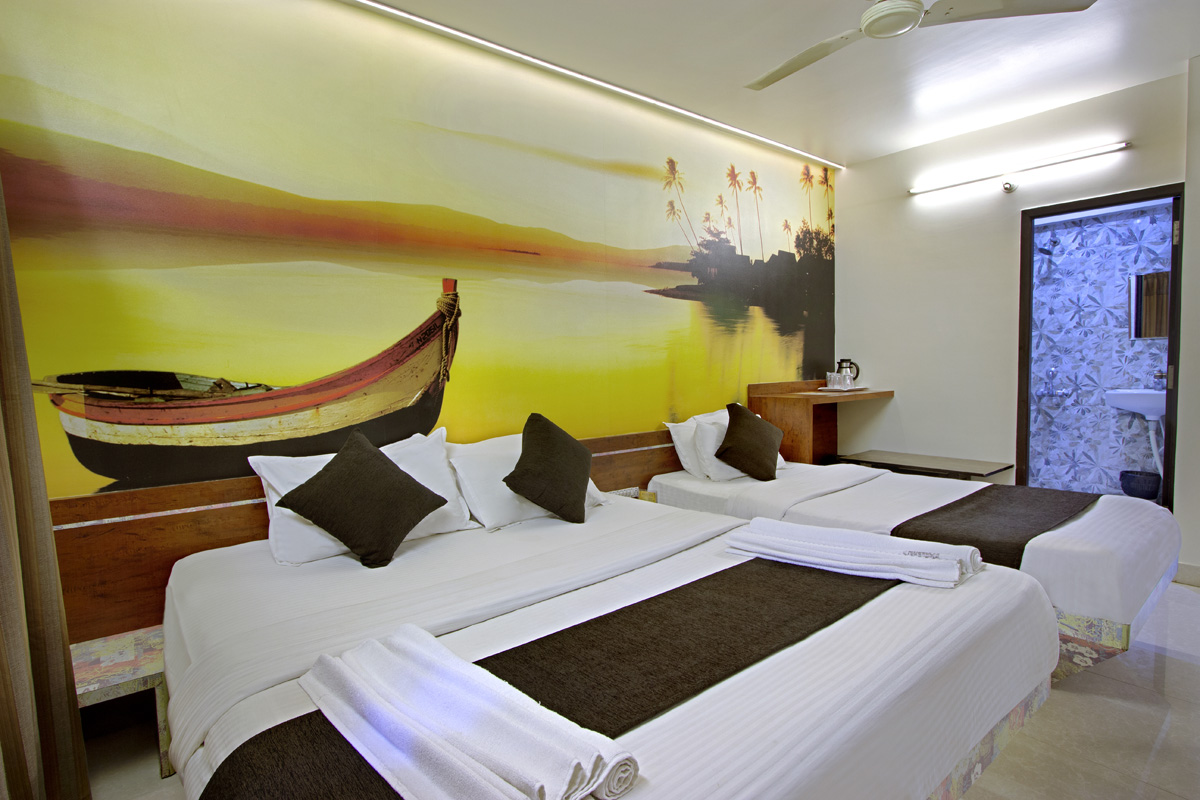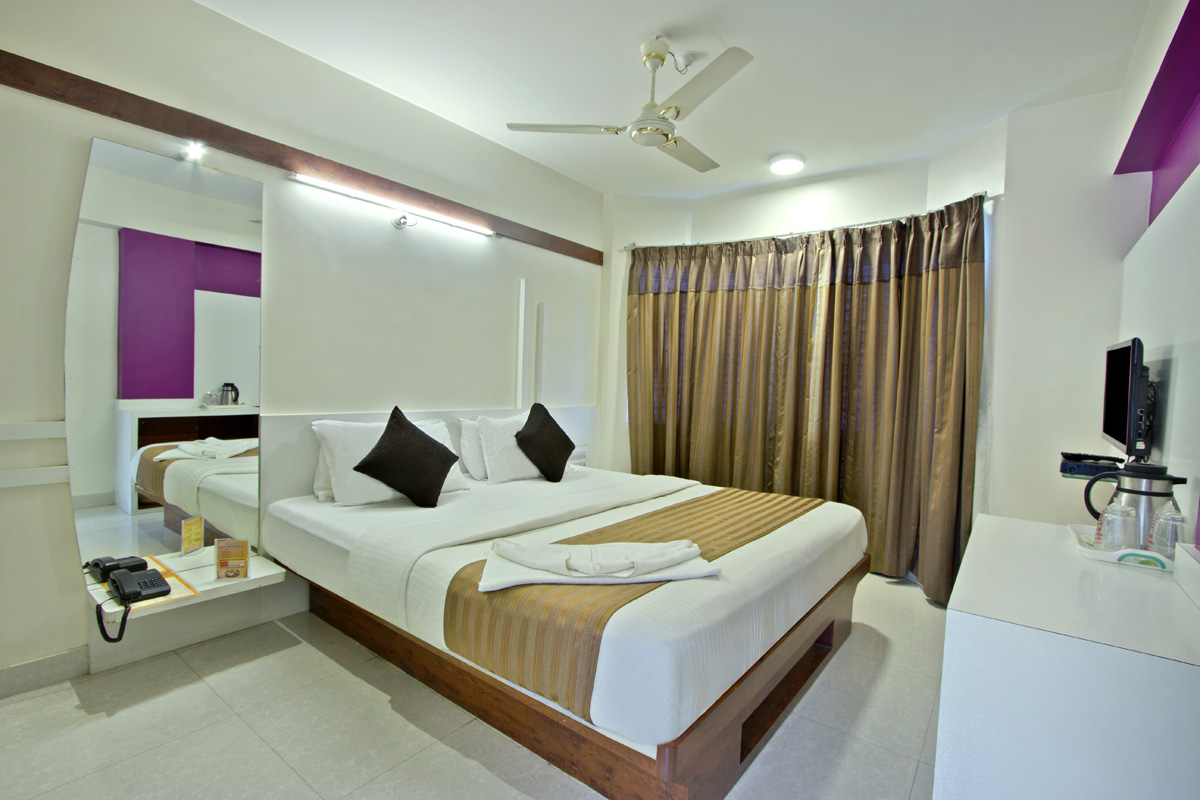 Mannars Cafe And Restaurant

Mannars Café and Restaurant is home to a blend of traditional flavours and spices native to India as well as international dishes. A modern design restaurant ideal for casual dining, temps guests to enjoy an exotic culinary experience whether for breakfast, brunch and evening dinner. Mannars Cafe and Restaurant is open 12 hours a day, serving delicious vegetarian south and north indian style cuisine, including an option for Chinese food. If the spicy flavours hit the spot, a selection of sweet deserts and cooling beverages compliment your meals.
Mannars Residency is an ideal hotel, bursting in culture and life while travelling through India. The hotel staff are polite and friendly. Guest rooms are clean, bright and cosy. I have reccomended Mannars to my friend and family.
As a business traveller this is my third visit and I'm coming back in 6 weeks. Very polite manager with great personal hospitality. The rooms are affordable and fully furnished - I felt at home. I recommend the menu at the restaurant onsite, featuring Mosaic art the basement level and offering a delicious taste of traditional and multi-cuisine food and beverage.
A beautiful family run hotel surrounded by an energetic city. We definitely traveled to the right place. We loved the rooms- each one is decorated differently. My family and I were delighted with our experience.
Locations
Mysore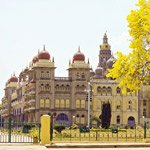 Mysore Palace is a gem of regal heritage, enchanting visitors with architecture, dating back to late nineteenth and early twentieth century of Indo-Saracenic designs. A spectacular light show illuminates Mysore palace on Sundays, public holidays and during the Dasara celebrations when 97,000 electric light bulbs are switched on. Located at Sayyaji Rao Rd, Mysuru, Karnataka 570001, south India. The grounds also face the magnificent Chamundi Hills eastwards of the inner region of Mysuru. Visitors can embark on a journey through Mysore's heritage during the week between 10am and 5.30pm.
Zoo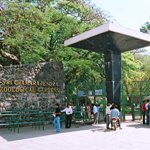 Mysore Zoo, officially known as Sri Chamarajendra Zoological Gardens is home to a sanctuary of 168 species of wildlife fauna from India and botanical beauty, spreading across a 157-acres (64 ha) of lush greenery. It is one of the oldest and most popular zoos in south India. A great day of exploration for wildlife and nature enthusiasts,as activities will keep you and your family entertained.
Mysore Zoo is dependent on entry fees to finance the running of the centre, however an improved adoption scheme introduced in the early year of 2000 has been a success, welcoming celebrities, institutions, and animal lovers to contribute directly to the welfare of the zoo inmates. Visit Mysuru Zoo at Sri Chamarajendra Zoological Gardens, Indiranagar, Mysuru, Karnataka 570010, India, open between 08:30 – 5:30 pm.
KRS
KRS dam built in 1932,is located 12kms from northwest of mysore. The project was designed by foresighted engineer sir M Vishveshwarya and constructed during the rule of Krishnaraja wadiyar IV.The dam is around 8600ft. long and 130ft. height with a reservoir spread over an area of 13osq.kms.It represents a marvel of civil engineer achievements in pre-independence India and was among the first in the world to use automatic sluice gates. There is a boating pond to across the dam from the south bank to the north bank and the northern edge are the dancing fountains the beautiful Brindavan gardens is located just below the KRS dam.
Need to ask a question? Contact Us